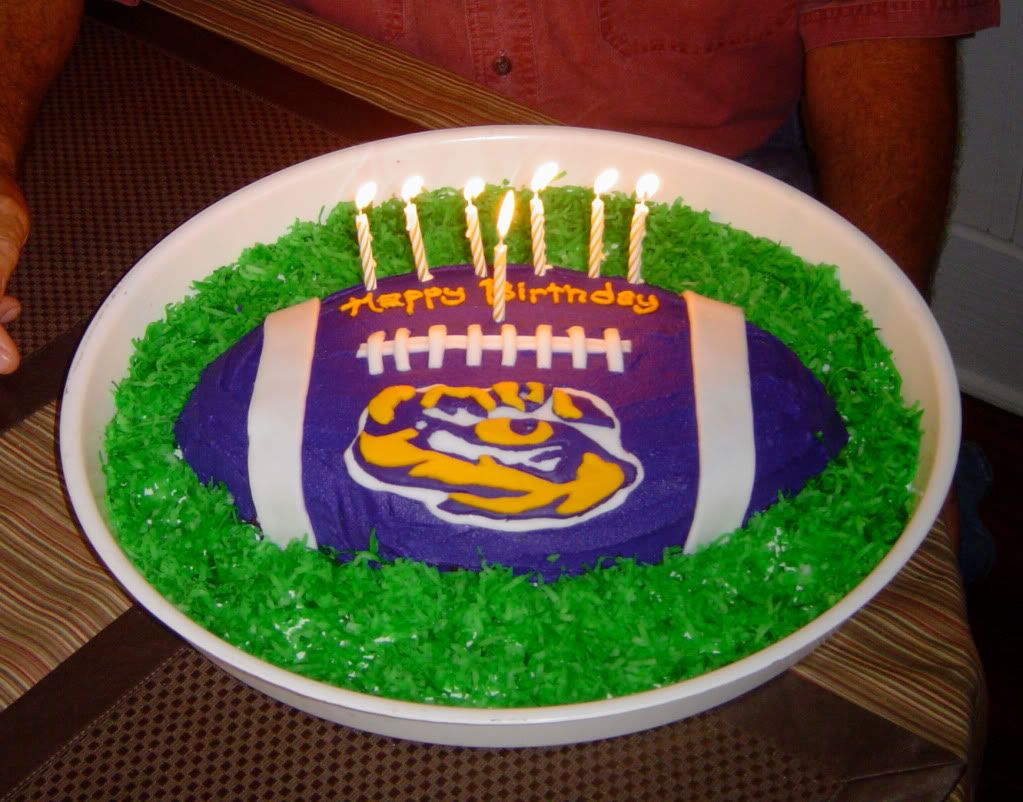 Victory for LSU!! Yeah... They barely won against North Carolina this past weekend. Lucky!
Since this weekend was the start of college football, I decided to make a LSU football cake. I have to confess that I had some difficulty with the cake. Originally, I intended to make two football cakes. One for Will's friends for the LSU game on Saturday night and one for my father's birthday which was on Labor Day. Well, I decided I would make the cake from scratch using the Wilton yellow cake mix recipe. It was GROSS. Not only did it burn, it didn't taste right. This is the second time I attempted to make a cake from scratch that turned out to be nasty. Can anyone give me some insight on making cakes from scratch? Maybe someone has a good recipe I can borrow??
So I decided to not make the cake for the Saturday football game. I remade it on Sunday instead for my father's birthday the next day. This time around I used a recipe out of one of my favorite cake recipe books.
This ladies' recipe books are great. She takes a cake mix and adds her own twist to them to make delicious cakes! I have all 4 of her books! For the football cake I used the classic yellow cake mix recipe, but I added my own twist! A can of crushed pineapple!

By the way... before I continue... I would like to thank Will's parents for giving us a Kitchen Aid last Christmas. It is a really nice, heavy duty one. I LOVE LOVE LOVE IT!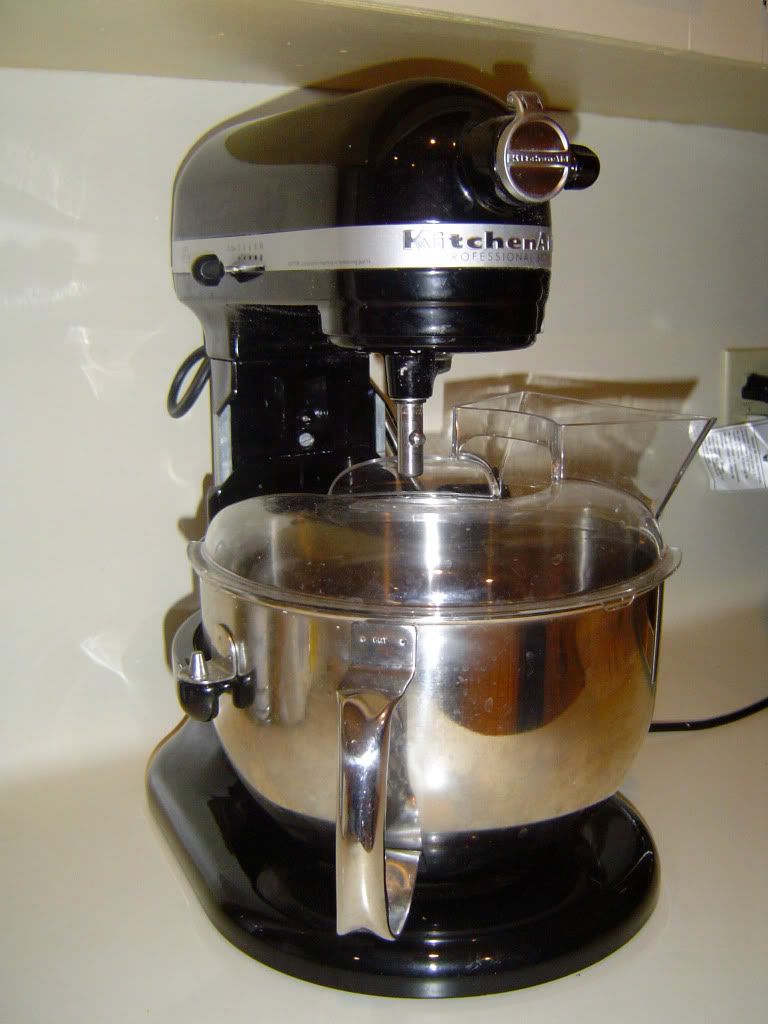 I borrowed a football shaped pan from a friend at work to make the work easier on me. Though, if I had to redo it, I would have craved it myself. The cake took a lot longer to bake in the pan than it should have!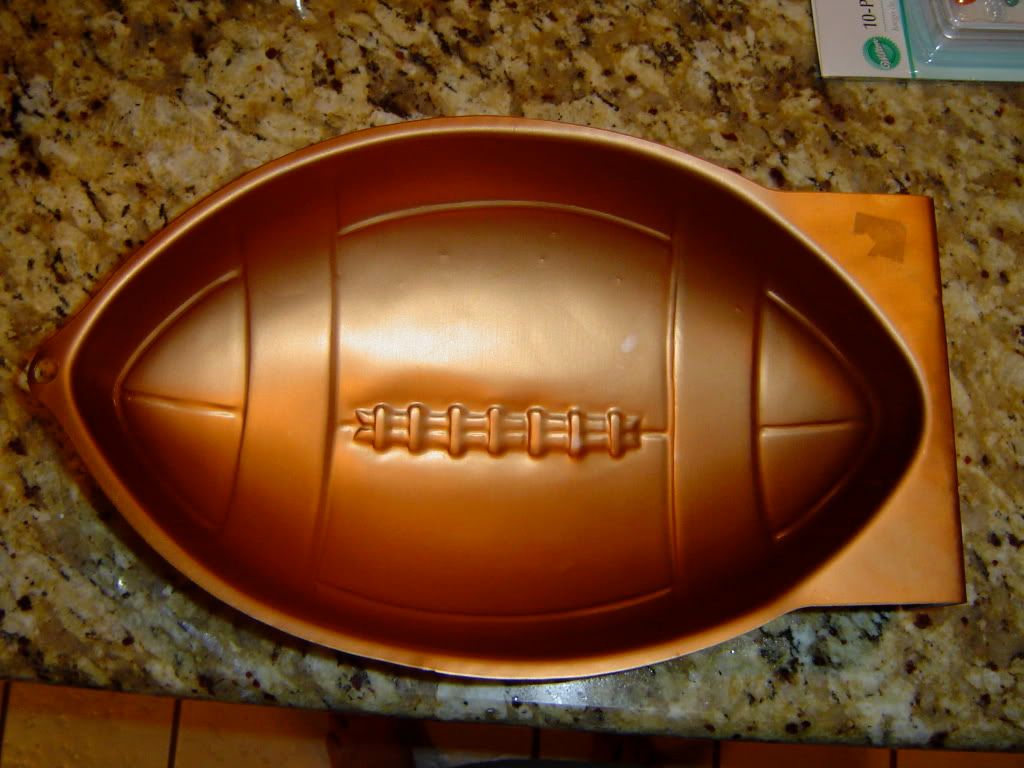 Before I put the batter into the pan, I decided I wanted the inside of the cake to be purple and gold tiger striped. I divided the batter in half and dyed the batter with some Wilton icing color.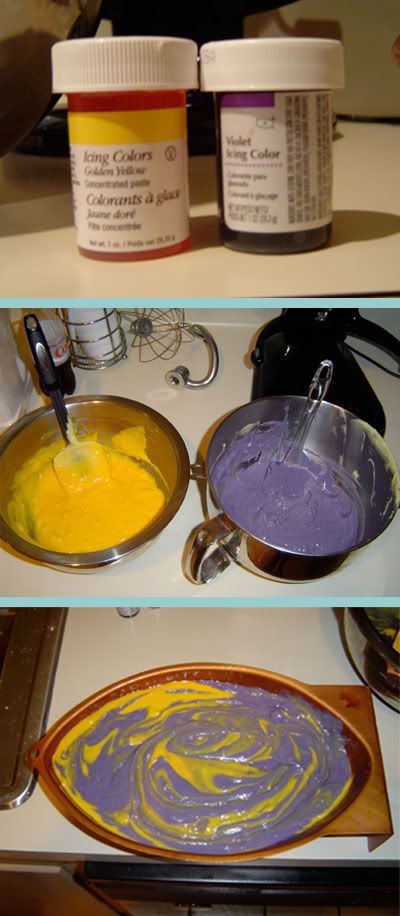 After it was done baking, I let it cool then set it on a platter and made grass from some shredded coconut and green food coloring.

I used the Wilton buttercream icing recipe and icing colors to make some purple and gold icing for the cake.

Then I started on the fondant work. I bought some new fondant tools to work with! They proved to be a good investment!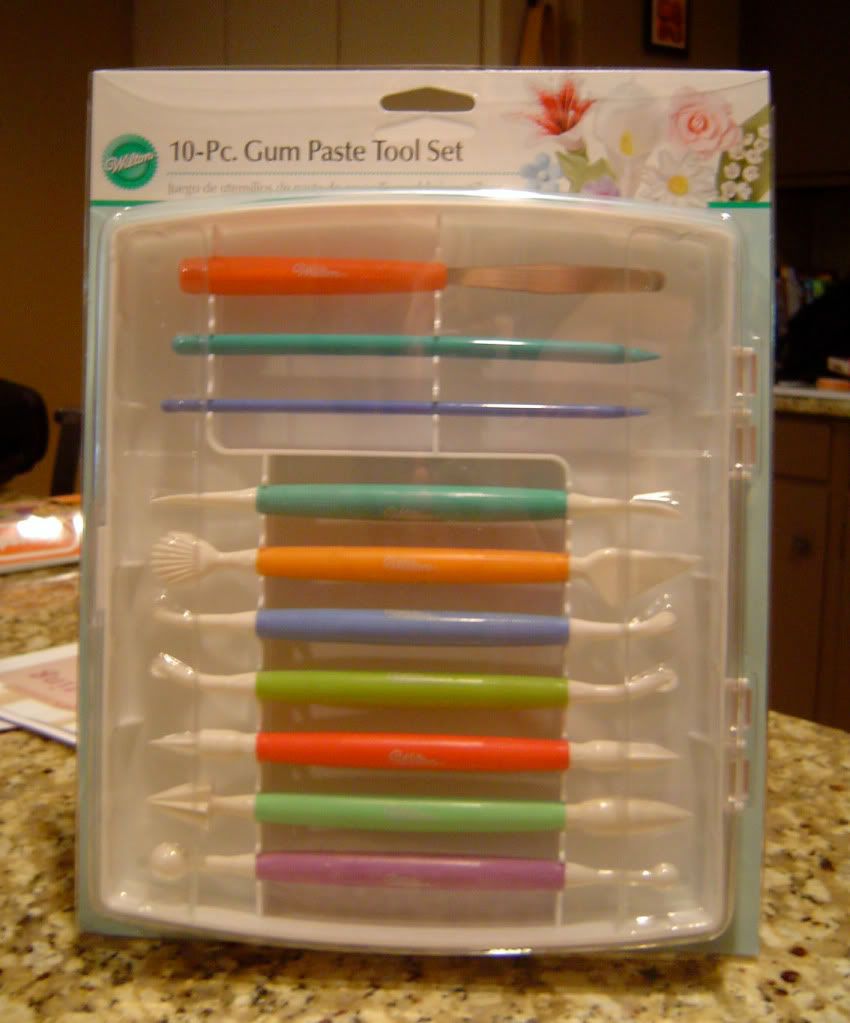 I used my new tools (and a x-acto knife) to create the LSU Eye of the Tiger symbol to put on the cake.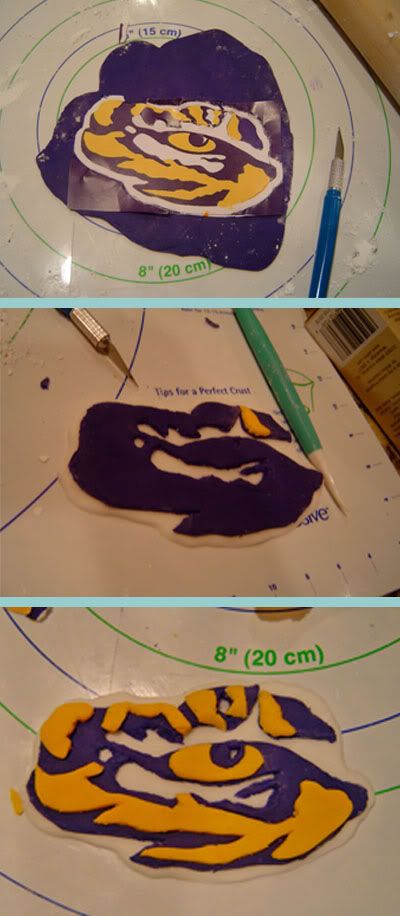 I also used fondant to make all the stripes that are on a football.
I was finally able to ice the cake and put on all the fondant pieces!

Final touch was to add a Happy Birthday for my dad!

Today we went to my father's to bbq for his birthday. I surprised him with the cake after we ate! Everyone was happy with the way it came out and the way it tasted too!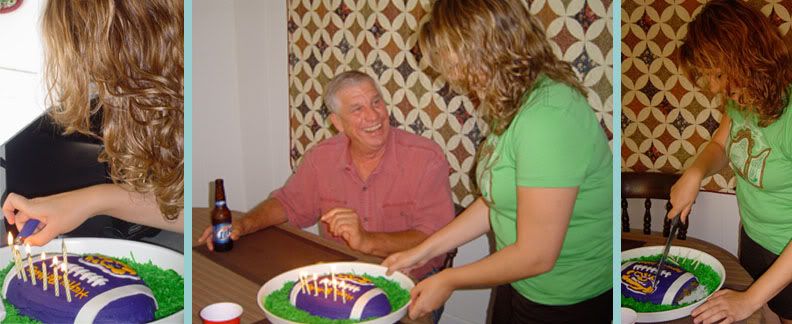 Katherine (my sister-in-law/best friend) is working on a project too... In her belly!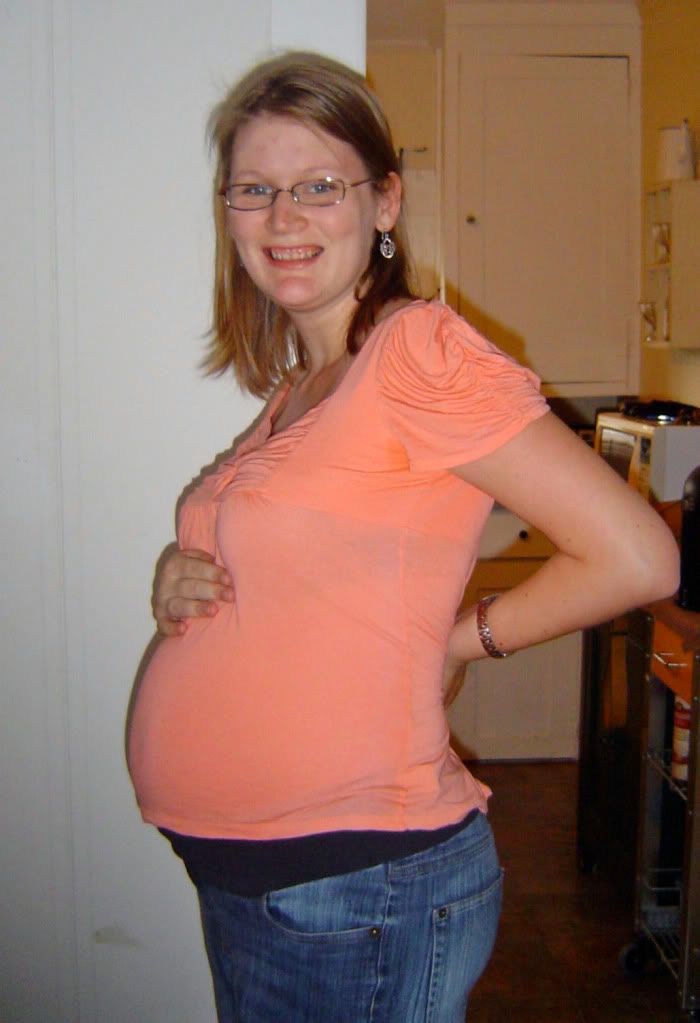 Well, now I am done with my first official project for this blog! I was happy with the results. I start cake decorating classes this Thursday. I am excited to start learning even more about cake decorating! I will update later this week on how my first class went!
I also have to start on a new project to post next week! I have a few project ideas, but I am not sure which once I want to do yet! :)
Thanks for reading! I know it was long! Leave contents if you like!
-Emily