Last Thursday I started Wilton Cake Decorating classes. How did it go? Just ask my boyfriend, Will... for a few hours after I got home (and all weekend actually) I was SO giddy! I am so excited to be learning how to properly decorate cakes! I don't know why... it's sort of addicting! The first class was dedicated mostly to telling us the supplies we need for the next three classes (a LOT of stuff!) and showing us how to properly make icing and ice a cake. I learned so much and took lots of notes. This weekend I bought my cake decorating supplies. There are cake decorating supply kits made specifically for the class, but I decided to go ALL out....
I got the Wilton Ultimate Decorating Set!!! Why you ask? Because it's AWESOME! But really... I plan to take all 3 Wilton cake decorating classes. This set includes almost everything I need for the classes plus some extras!! In store this cost $200!!! Yeah... I wasn't going to pay that. So on Sunday Michael's had a 50% coupon in the paper so I got it for $100!! WOO!! I plan to go to Michael's the rest of the week with more 50% coupons to get the rest of my supplies! :D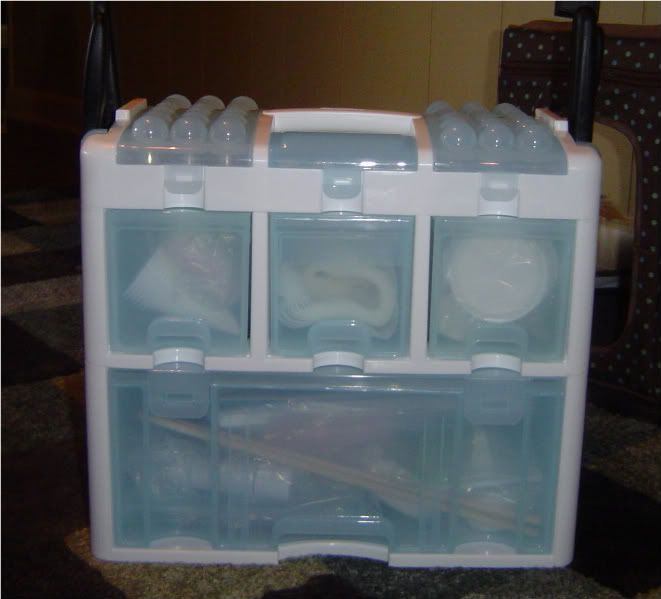 My new kit!! I don't know what most of the stuff is in it!
What's that in the box?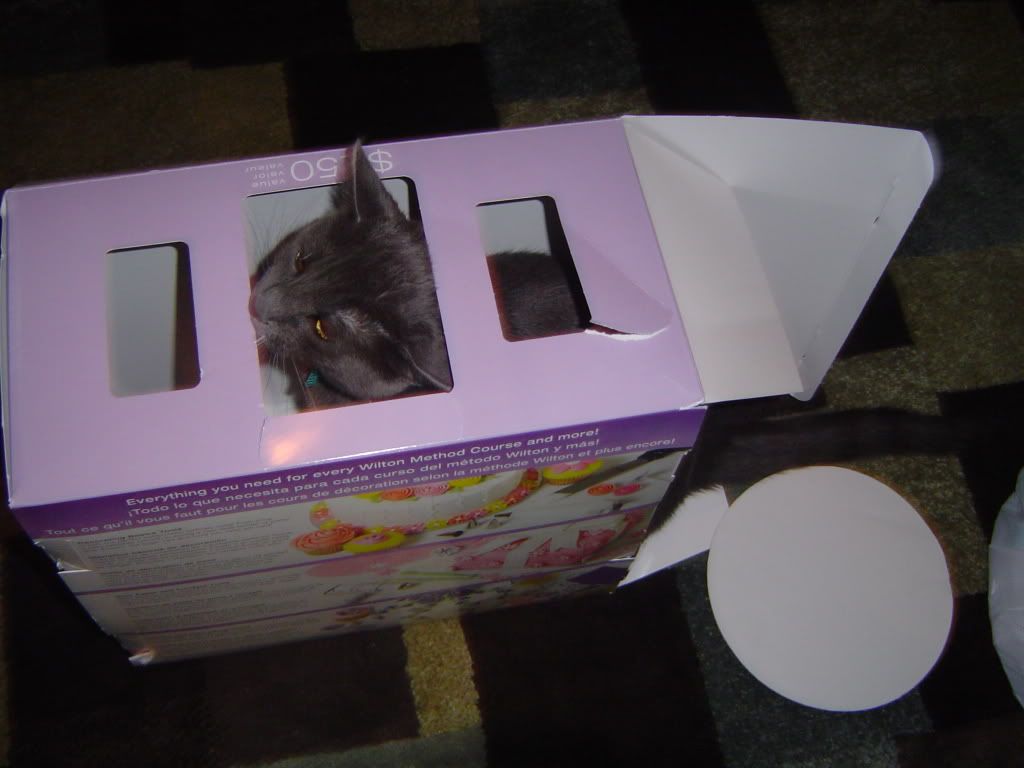 OH, Kitti! :)
This week for class we will be decorating an 8 inch cake. We have to bake our own cakes and make our own icing to bring to class each week. I think I am good with the icing. I have used the
Wilton buttercream icing recipe
, and it has worked out great for me. The CAKE part is what I am sort of struggling with. I am attempting to find a few good cake recipes from scratch to use for the cakes I decorate. I had tried to make a couple before out of a cookbook that came with our Kitchen Aid and Wilton's recipe... They were AWFUL! Came out SO dense and dry... and WAY too sweet! So what was I doing wrong?
With some advice from a friend and some internet research, I am starting to figure out the art of making a cake from scratch. It's not easy! I decided to do a test run this weekend to see if I could get it to taste better than the last two I made. I used a recipe out of the Joy of Cooking cookbook which is similar to the popular
1-2-3-4 cake recipe
.
So what did I learn about baking a cake that I did different this time around? SIFT SIFT SIFT!! You need to SIFT your flour then measure the amount you need. After that you add your baking powder and salt to the flour then SIFT 3-4 more times! And cream your butter and sugar together at least as long as the recipe says. Don't cut it short. Thank goodness I have a Kitchen Aid to do that work for me! :)
Here is a link I found today on Food Network's website which is a good run down of everything I have found out about cake baking:
http://www.foodnetwork.com/recipes-and-cooking/cakes-tips-techniques/index.html
So I used my newly learned tips to make this cake. My kitchen was a WRECK afterward. I got my batter in the pans and used another tip I just learned about in my cake decorating class.
Bake Even Cake strips! These come in a variety of sizes. You wet them with water, then wrap and pin them around the outside of your pan. This allows for your cake to have a flat surface on top, not a bulge or dip. They worked pretty well for me!
My pans wrapped with the Bake Even Cake strips
They came out pretty flat!
So, now the question is, how did it taste?? Compared to the dense, nasty, sweet, gross cakes I made from scratch before, it was a MAJOR improvement. Is it where I want it to be? No. I found that it was a bit dry, and the taste wasn't quite what I wanted. That being said though, I brought it to work and got nice complements on it! Including that they liked that it was a bit dry! I have to admit though I wasn't crazy about it, it still was a pretty good cake. It grew on me. I used store bought chocolate icing for it because I didn't feel like making the icing from scratch. The chocolate went well with it.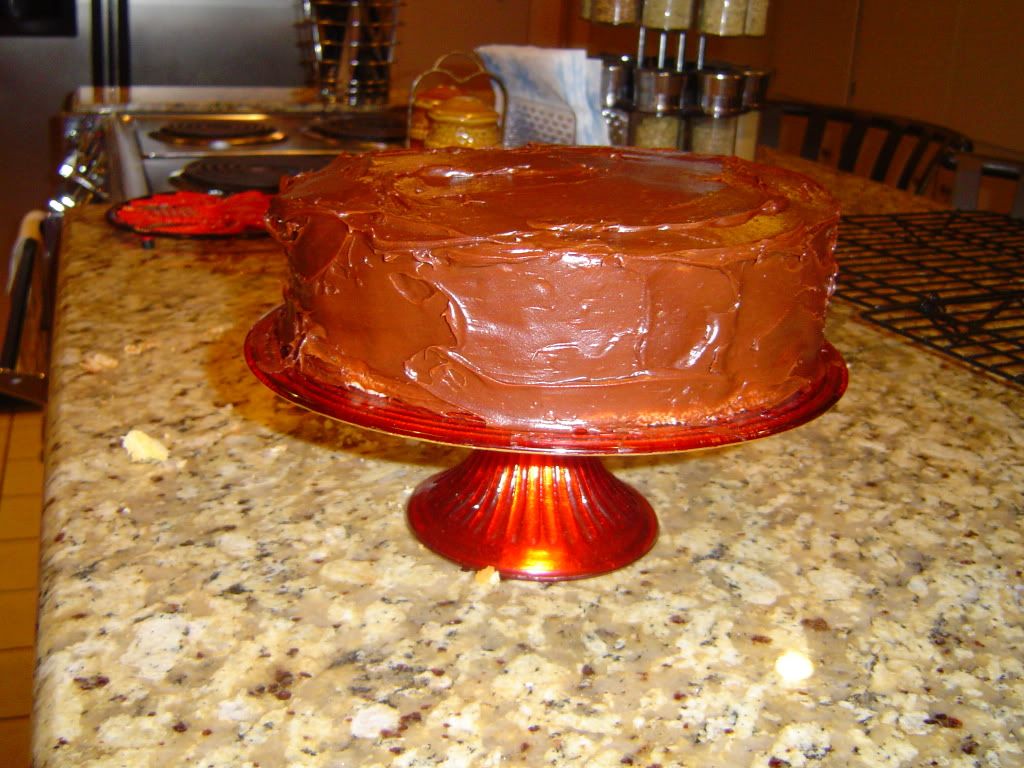 So later this week I plan to make a cake from scratch again, but using the
1-2-3-4 cake recipe
. I am going to use the tips I have learned before with a few more I have learned since and see what happens! This one will have
Wilton's buttercream icing
with a pineapple filling. It will be the first cake I decorate in my class! I can't wait! I will post how it comes out afterward!
-Emily