In April 2010, my boyfriend, Will, and I moved into a beautiful home he bought in Baton Rouge. It is a 3 bedroom, 2 Bath, 1 office house. Will let me have the office area (pictured above) as my little art studio and took one of the extra bedrooms as his "man room." Thank you so much Will for letting me have this great space to work in! Now I have no excuses. I have the room, so now it's time to work in it!
I had one of the best summers of my life the past few months, but my gosh it was BUSY! We were gone every weekend it seemed! Today is September 1st, and to me it marks the beginning of my favorite time of year! Football season, Halloween, cooler temperatures, Thanksgiving, Renaissance Festivals and Christmas! (And to make this Christmas even MORE special, I will be getting a new niece/nephew sometime during December hopefully!) I already have so many projects in my head for the weeks to come. This is the time of year when I get to be the most creative!
Now that my busy summer is over, I decided to do something I have always wanted to do... sign up for cake decorating classes! So one phone call and $40 later, I am signed up for the Wilton Decorating Basics 1 class. I am super excited! It's four classes total, and starts next week! (Thanks Andrea for telling me about the classes!)
I am counting this blog as my first weekly project. I will be working on my next project this weekend (hopefully) so keep an eye out next week to see what it is!
Until then, as promised, here are some examples of past projects I have worked on within the last few years. (Sorry if some are dark or have glares)
Paintings
LSU Tiger Eye painting that I have done several times.
This one in particular was for a United Way fundraiser at work. Oil on canvas.

Elvis painting I did for my brother and Katherine for Christmas 2009. Oil on Canvas.
My favorite musical ever, Wicked! I didn't want to spend the money on a poster,
so I decided to paint me one instead! Acrylic on canvas.
his man cave had this painted on the wall! He loves Thor! Acrylic on wall.
Drawing
Pastel drawing of a picture I took of a man singing in the French Quarter.
Pastel Drawing of my dog, Jack.
Pottery
The following projects were done at
Pottery Works in Baton Rouge
.
You can go there to paint your pottery, or in my case, I like to pick out my pottery and paints, bring it home to finish to I can spend more time on it, then bring it back to have them finish it off.
A platter I painted my mother for Christmas in 2008.
I wish I had a better picture of it. It's a bayou scene.
LSU Tiger ornament I painted for my friend, Monica, in Christmas 2008.
Graphic Design
I have tons of graphic design samples I can show you,
but I will just stick to the ones I have done that aren't work related.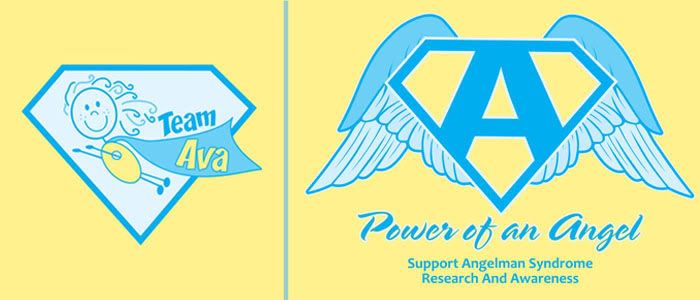 On Left - Front of shirt, left chest. On Right- Back of shirt
A t-shirt I designed for a fundraiser for Ava.
T-shirt design I did for a Kidney Disease walk.
Katherine and my brother's wedding invitation.
(Thank you Katherine for letting me have fun with this, and not have it be a boring invite! ;) )
and when I mean made.. I made the entire thing. I bond it and everything!
Invitation and banner for Will and Adam's surprise Teenage Mutant Ninja Turtle party.
Cakes
I always loved to baked, but I think what really started getting me
interested in cake decorating was when I started watching Ace of Cakes on Food Network and when Will got me this as a stocking stuffer last christmas!
Yeah... It didn't really fit in the stocking... but that is what he called it! ;)
Since then I have been playing around with cake decorating. I am just beginning, but so far I love it! I can't wait to start my classes!
I made this from the cupcake pan for a bake sale at work.
Cookie monster from the cupcake pan for Will's birthday this year.
He loves chocolate chip cookies so he reminds me of cookie monster! :)
Toledo Torpedo! (The name of a friend's boat) I made this for him on his birthday. It was my first time carving cake and working with fondant!. I actually molded rice crispies for the arm, eye and propeller!
WOMP WOMP WOOOOMMMMMP!
FAILURE! It was supposed to be a pretty strawberry cupcake.
Instead it looked like someone threw up all over my cupcake. I was trying to do it in a hurry, and something went wrong with the icing...I had to post this. It makes me laugh anytime I see it!
It actually tasted really good though! :)
Other Projects
Before and After


A bulletin board I made for my niece, Maddie, this year for her birthday.
It's for her to hang her artwork on! She's a little artist too!
Cookie bouquet I made for Will for Valentine's Day 2009. I am proud of this one because I had mono at the time, and it was so hard to have the strength to make it... but I did it anyways!
Keep an eye out for my newest project which will be posted next week!