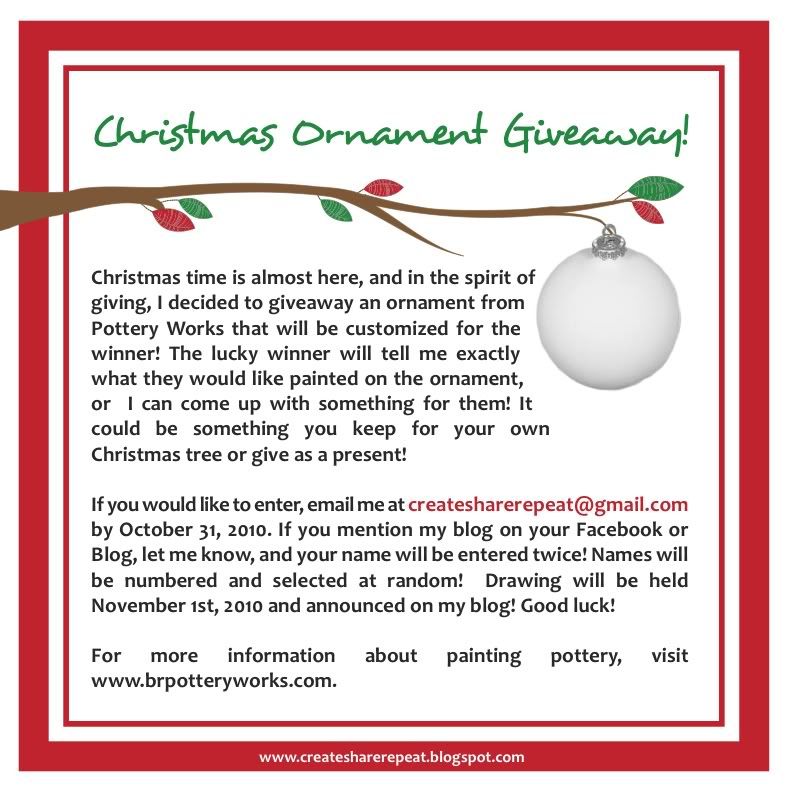 I am very excited to announce my first giveaway!
Maybe it's a bit too early to start thinking about Christmas... but I have already started to make my Christmas list! :) Starting the giveaway in October gives me time to collect the entries and create the ornament so the winner will have it in time for the beginning of December!
Email me your information today to be entered in the giveaway! (
createsharerepeat@gmail.com)
You can also leave your information in the comment box below to sign up!
I have made ornaments from
Pottery Works
several times. Here is a sample of one: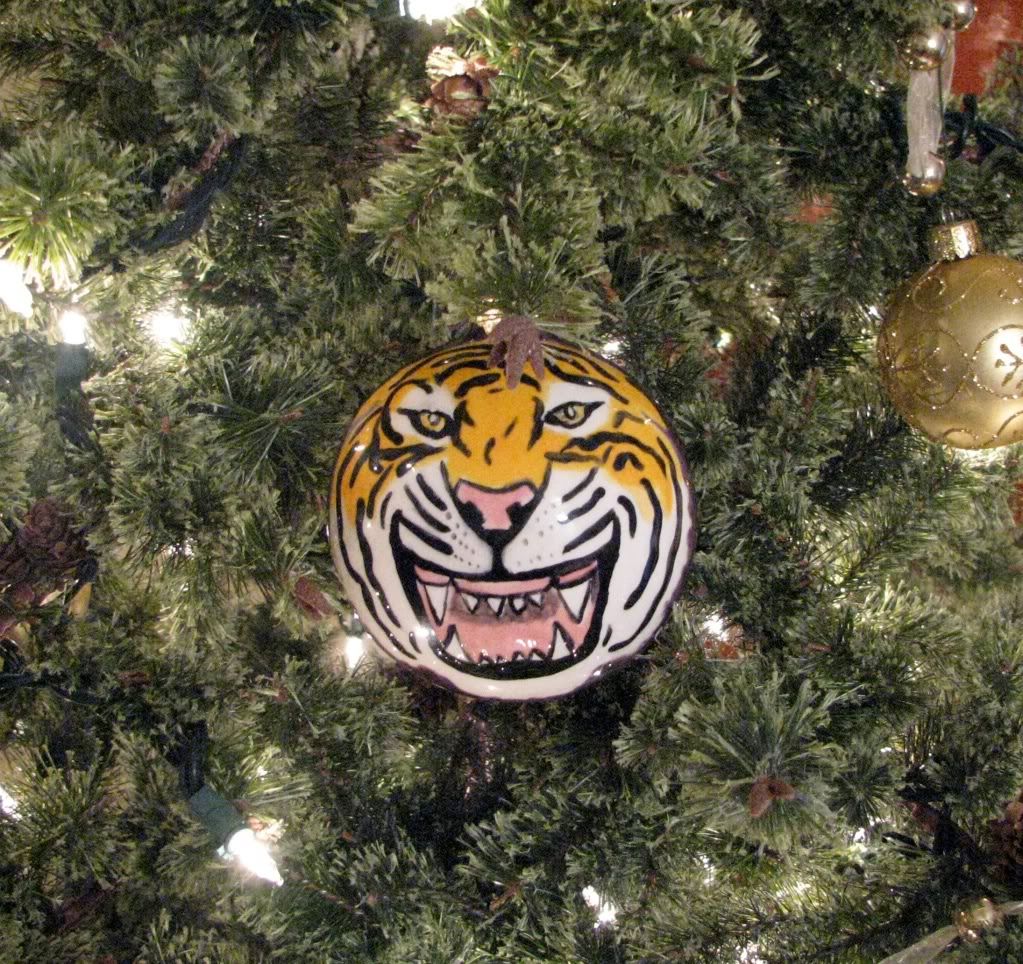 The ornament can have any design you want! LSU, Saints, Santa, Baby's 1st Christmas... the possibilities are endless!
If you don't win, and would like to have an ornament made, let me know, and we can arrange it! Also, there are other things I could paint for you besides ornaments at Pottery Works! Vases, platters, etc. would make great Christmas presents! If you aren't looking for painted pottery, and want something else made for a Christmas, let me know! It could be a personalized Christmas card with a family photo, a small painting on canvas, etc. Send your ideas
createsharerepeat@gmail.com.
Keep a look out for a new post tomorrow! I have several things to show from the last two weeks!
Happy Monday! Enjoy the beautiful weather!
-Emily